Dealing with an emergency?
Dial 911

for immediate police / fire / medical assistance

Dial 988

to reach the Suicide & Crisis Lifeline
Be kind, for everyone you meet is fighting a battle you know nothing about.
Wendy Mass New York Times bestselling author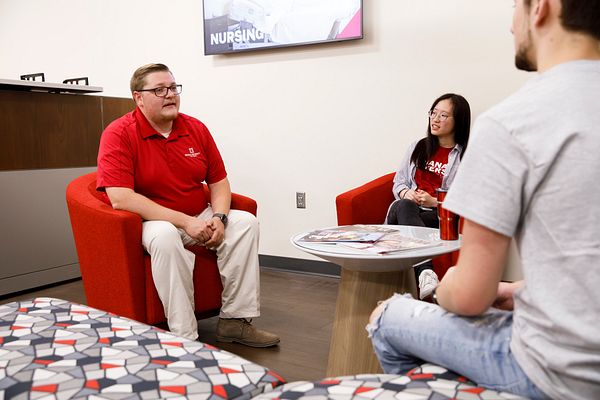 Working to get you what you need
The United States has seen alarming increases in mental health issues on college campuses across the country.
IU recognizes that our students, faculty, and staff need to know there is support available when and where they want it.
We are continuing to expand and improve our mental health and wellness offerings to make sure you have the resources you need.
Learn how we're improving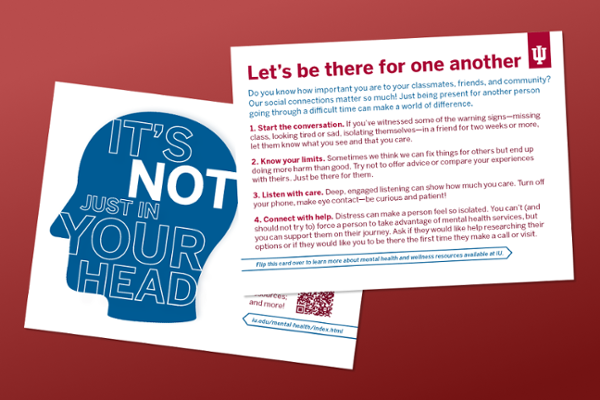 Start the conversation
Find resources, tips, and suggestions for helping others you worry might be struggling with mental illness.
Download, print, keep, and share. Help spread the word about how to take care of yourself and others, mentally and physically.
View and download the Mental Health Postcard (pdf)