Life at IU Southeast
[MUSIC: Upbeat electronic music.]
[VIDEO: Aerial view of campus buildings. A green-blue splashy graphic overlay transitions to the next scene.]
[VIDEO: Aerial view of different campus buildings. A red, white, and yellow swirl graphic overlay transitions to the next scene.]
[VIDEO: Aerial view of a third set of campus buildings. A blue, purple, and white wave graphic overlay transitions to the next scene.]
[VIDEO: Aerial view of the IU Southeast campus. A round graphic overlay including all of the previous colors transitions to the next scene.]
[VIDEO: Following a car on a street leading into campus. A red, orange, and white overlay transitions to the next scene.]
[VIDEO: Aerial view pulling away from campus.]
[WORDS APPEAR: Indiana University Southeast campus life.]
[VIDEO: A student with long red hair who is wearing an IU Southeast shirt stands in front of a campus building and greenery.]
Student speaks: IU Southeast is a small campus with big opportunities. These big opportunities also apply to campus life. With over 100 student clubs and organizations, you're sure to find something to achieve your social, personal and professional goals. There's a lot of life on campus. All you have to do is get involved.
[VIDEO: Students having a lively conversation outside, sharing images on their phones.]
Student speaks: Create lifelong bonds by rushing a Sorority of Fraternity.
[VIDEO: Students sliding down a homemade waterslide made from a length of wet plastic. Two fraternity members talk in front of an audience.]
Student speaks: IU Southeast is home to 8 Fraternity and Sorority chapters including Tau Kappa, Epsilon, Sigma Kappa, and the National Panhellenic Council.
[VIDEO: A sorority member talks with two students. A Tau Kappa Epsilon flag flies. A sorority member staffs a booth at an outdoor student organization event.]
[VIDEO: Three students sit at a table outside. Several students study together. A professor gestures at a moving 3D diagram on a screen. A student answers a question. Students in IU scrubs sit around a table.]
Student speaks: You can also join a professional club to help prepare you for your future, such as the Marketing Club, the Pre-Med Society, Student Government Association or the Student Nurses Association.
[VIDEO: A person talks with interested students at an outdoor student organization event. A laughing student leaps through an obstacle course made of giant inflatable balls. Students play pool. Students laugh together. Someone plays a xylophone. Two students speak outside.]
There are also plenty of special interest organizations and just for fun clubs you could join like the Gamer Society, Multicultural Student Union and Christian Student Fellowship.
[VIDEO: Two students walk down a path.]
Student speaks: And if you don't know what you're looking for, you can create your own.
[VIDEO: Cheerleaders cheer and wave pom pons.]
Why not have a little fun cheering on our Grenadiers?
[VIDEO: A sweeping view of the inside of a gymnasium. A softball team gathers at home plate. A baseball player hits a ball. Two players in tennis whites slap hands.]
Student speaks: IU Southeast has seven NAIA teams covering basketball, softball, baseball, tennis and volleyball.
[VIDEO: A closeup of the student narrator.]
Student speaks: You could also have fun playing sports. Intramural sports such as basketball, flag football and sand volleyball are available to IU Southeast students.
[VIDEO: A view of the Paul W. Ogle Culture and Community Center and the sculpture outside. Students chase each other on stage in a play. The cast of a musical dances on stage. A student band performs.]
Student speaks: If the arts are more your thing, IU Southeast is home to the Ogle Center, take in a show or watch the IU Southeast Concert Band perform.
[VIDEO: Driving down a street in town.]
Student speaks: You can also explore outside of campus.
[VIDEO: Closeup of a plate of tater tot nachos. View of the Colgate Clock in Clarksville. An autumnal mural that says "Harvest Homecoming." An aerial view of the Louisville, Kentucky, skyline. Looking down at cars driving over a bridge across the Ohio River.]
Student speaks: There's a lot of places to eat and things to do in IU Southeast home city of New Albany and in Louisville, which is just over the bridge and less than 10 miles away.
[VIDEO: Student narrator stands in front of a campus building.]
Get involved and make connections to last a lifetime that can also help you get ahead in life. To learn more about campus life at IU Southeast, go to ius.edu/campus-life.
[VIDEO: Fade to black.]
[END OF TRANSCRIPT]
Picture yourself at IU Southeast
One of the advantages of a small campus is the close relationships a student can develop with both friends and faculty. Professors are approachable and invested in students' success. The faculty and staff encourage students to lead programs, take on new initiatives, and engage in dialogue, even on tough topics. Whether you want to get involved in existing student organizations or start a new one, you'll have the support you need as you help shape the events and culture of the campus.
Keep learning during challenging times
Life can be surprising, and there may be a time when you're unable to attend your classes as normal, at least temporarily.
Head to our Keep Learning site to find technology resources, self-care support, and opportunities to stay connected to the IU community, whether you're on campus or learning remotely.
3,672
students (undergraduate and graduate)
100+
organizations and clubs
All statistics current as of 2022.
Honestly, just living here is my favorite. Just meeting all kinds of different people and just hanging out with people that I never met before...I just love talking to people, love meeting people and that's probably my favorite thing was just meeting all kinds of different people.
IU Southeast student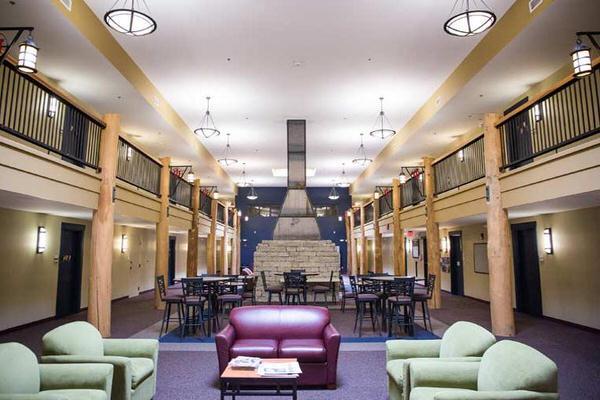 Living and dining on campus
IU Southeast has five residence lodges with apartment-like living. Each lodge suite is fully furnished and features a kitchen, living area, and bathroom.
On-campus dining options include The Commons Food Court, a Subway in the library, and the University Grounds Coffee Shop.
Learn more about housing and dining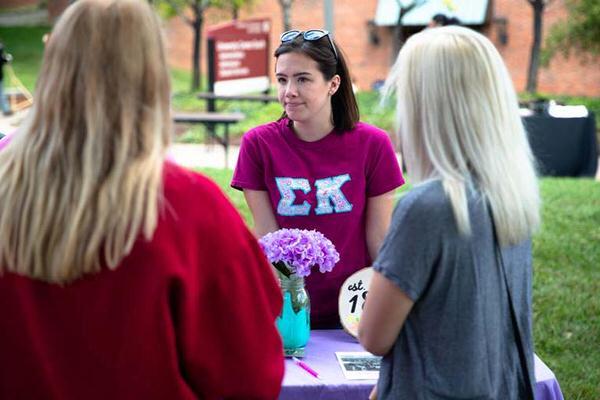 Access to 100+ student organizations
From academic student organizations to intramural recreation, Greek life and spiritual organizations, IU Southeast offers a wide range of activities and groups to choose from. Students will find numerous leadership and volunteer opportunities, as well as ways to make a difference on campus and beyond. And if you see a need for a new group or organization, it's easy to start one.
Explore student organizations at IU Southeast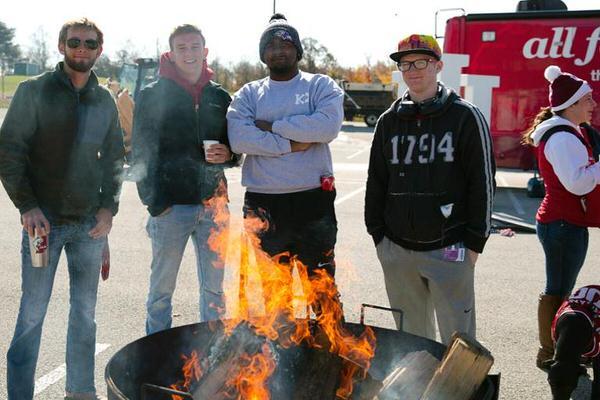 Diversity and inclusion
At IU Southeast, we value and appreciate diversity of thought and expression, and we know that by bringing together different people and perspectives, we can achieve great things. From campus events to student organizations including the Multicultural Student Union, Muslim Student Association, Asian Pop Culture Club, and Black Student Association, you'll find opportunities to meet with other students, discuss important issues, and make an impact.
Read more about diversity at IU Southeast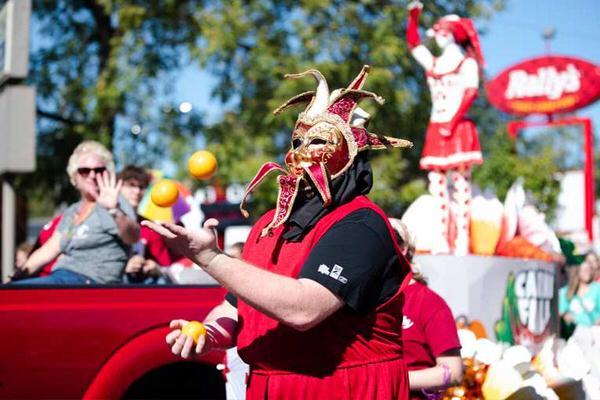 Take part in IU Southeast traditions and events
From your initial orientation and the Week of Welcome, you'll experience IU Southeast's unique touch of southern hospitality and charm. Annual events include International Education Week, the Martin Luther King, Jr. Day of Service, an annual Voices of Change speech contest, campus dance competition, and special speakers. IU Southeast students also enjoy trips to Louisville, guided by faculty.
Find out more about IU Southeast campus life
Take a stroll through campus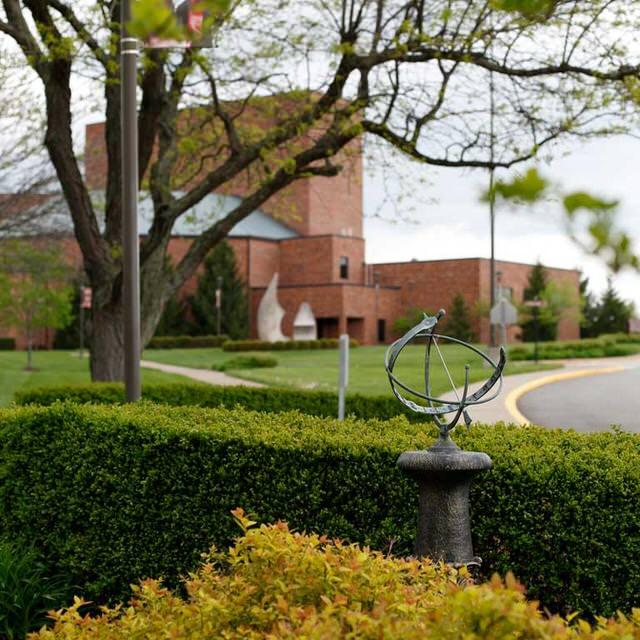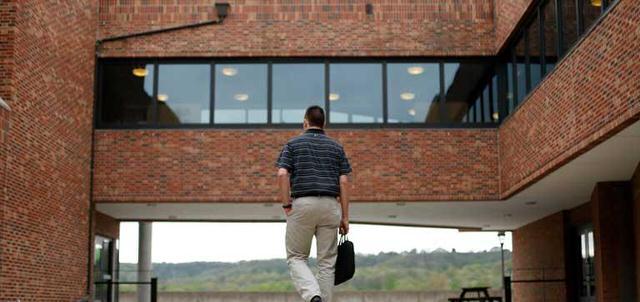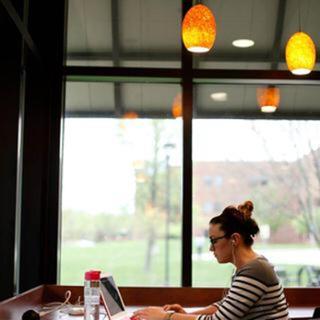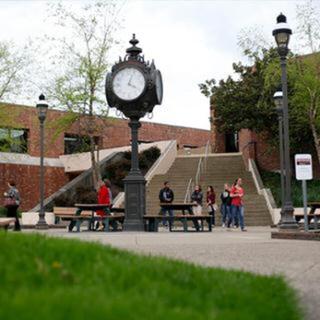 Make IU Southeast your campus
Discover more resources, information, and opportunities for exploring and applying to IU Southeast.
Phone
812-941-2212
Email
admissions@ius.edu
See deadlines, application requirements, and more.

Get information about visiting campus virtually or in person.

Find more details about Southeast campus life.