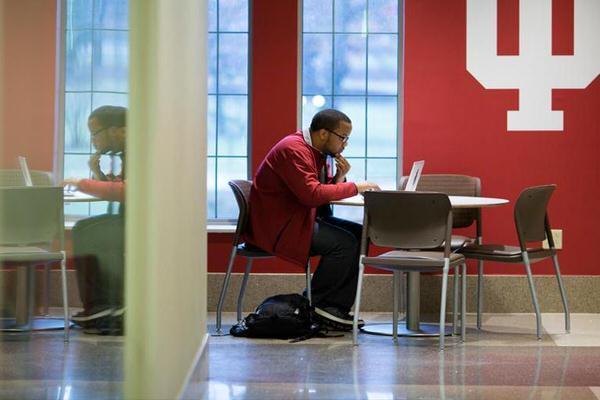 Nine campuses. One application.
The Apply IU application makes it possible to apply to any (or all!) of IU's campuses in one simple step. As you complete the application, you'll select the campuses you want to send it to and, if required, pay the application fee based on your selections.*
*Applicants outside the U.S. will need to apply to one campus at a time (and pay an application fee for each one), but you'll be able to resubmit the same application and required materials each time.
Apply now
Getting started
We'll help you understand the IU application process, what's required at each campus, and all the important tasks and deadlines to pay attention to.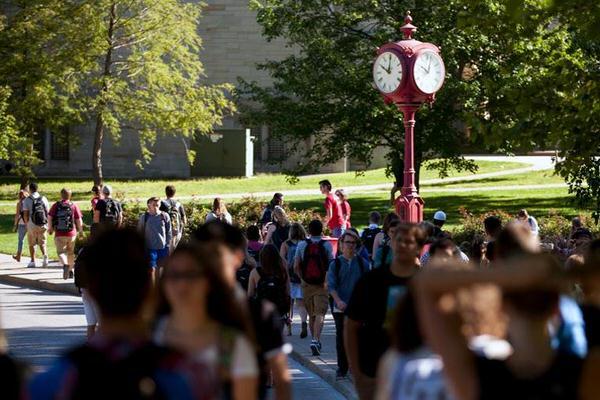 IU is now test-optional
You're more than your test scores. Beginning with 2021 admissions, SAT/ACT test scores are no longer required to apply to IU.
IU has really shown me I'm capable of things that I never thought I would be.
Kath Kennelly IU Bloomington student
Common questions
I want to apply to one IU campus. Is this the right place to start?
Yes, you're in the right place! The application process for every campus starts with the Apply IU application (with the exception of our fully online campus, where you can earn your Indiana University degree online). You can also access the Apply IU application from the Admissions section of any campus website.
I want to apply to more than one IU campus. Do I have to submit separate applications for each one?
No, you don't! If you're a U.S. applicant, our Apply IU application lets you submit one application online and select the campuses you want to send it to. You'll also pay only one application fee, if required, based on the campuses you've selected. Our fully online campus requires a separate application with no application fee.
What's next?
Get started on your application to an IU campus or IU Online, or manage and track your submitted application.
You can always save your application in progress and come back to it later.

Head to IU Online to apply to earn your full Indiana University degree virtually.

A few weeks after you apply, you'll receive your university ID number to create an IU computing account.