Picture yourself at IU Northwest
At IU Northwest, nothing is more than a five-minute walk away—and the people you see are likely to be familiar faces. This compact, 43-acre campus is a safe haven of spacious green lawns and a mix of traditional classroom buildings and ultramodern facilities, tucked away on the south side of Gary, just 30 miles from Chicago. It's a place where you'll quickly learn your way around, get to know other students, and be on a first-name basis with your professors.
On campus, student life thrives with a diverse student body, more than 70 student organizations, and 12 varsity NAIA sports teams. Off campus, students participate in more than 200,000 service-learning hours per year, gaining practical experience in real-world workplaces and professional settings that address community needs.
Keep learning during challenging times
Head to our Keep Learning site to find technology resources, self care support, and opportunities to stay connected to the IU community during COVID-19, whether you're on campus or learning remotely.
3,637
students (undergraduate and graduate)
70+
student organizations
76%
of undergraduates are full-time students
All statistics are current as of 2020.
Choosing IU Northwest was the best decision I ever made. It's exceeded my expectations.
Jacob Rothchild IU Northwest student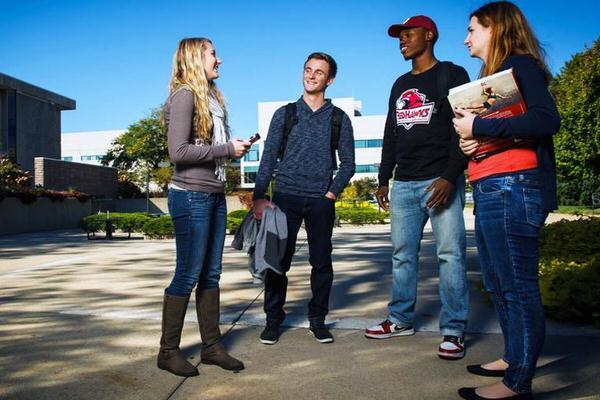 IU's most diverse campus
With a student body made up of 48% minority students and 42% first-generation students, IU Northwest is the most diverse campus of Indiana University and one of the state's most diverse college campuses. Students participate in a variety of cultural organizations, and the IU Northwest Office of Diversity, Equity and Multicultural Affairs supports a range of programs for supporting minority students' access to opportunities and academic success.
Office of Diversity, Equity and Multicultural Affairs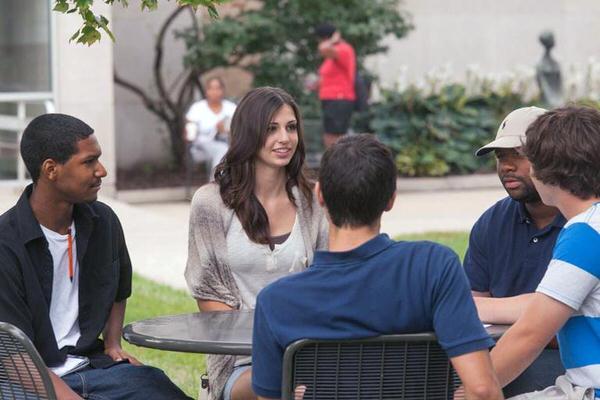 70+ student organizations
New students may be surprised to find the range of ways to get involved beyond the classroom at IU Northwest. Student organizations range from academic societies to religious groups to paintball club, Greek life to podcasting groups to volunteer organizations, local and national. Those looking to stay active can choose among informal sports clubs—like Cheer Club, Ice Hockey Club, or Run Club—intramural basketball and volleyball, or RedHawk varsity sports.
Explore student organizations at IU Northwest
I would never have expected to become President of the Student Government. I thought it would be so much effort to get involved in something, but I just decided to join one thing, and it developed from there. Because IUN is smaller, it felt really approachable, and it's been a really positive experience.
Angad Sidhu IU Northwest student
Make IU Northwest your campus
Discover more resources, information, and opportunities for exploring and applying to IU Northwest.
Phone
219-980-6991 (or toll-free: 888-YOUR-IUN (968-7486))
Fax
219-981-4219
Email
admit@iun.edu
See deadlines, application requirements, and more.

Get information about visiting campus virtually or in person.

Learn more about what it's like to be an IU Northwest student.