Picture yourself as an IU Online student
With IU Online, you get the same IU degree as in a traditional classroom setting, but you have the convenience and flexibility of online classes that fit your schedule. Once you apply to IU Online as an undergraduate, you'll be assigned to an IU campus that offers your degree program, so you can access that campus's student resources. As an undergraduate or graduate student, you are welcome to visit your assigned campus at any time, use the library, and attend events, but it's also fine if you decide to do everything from the comfort of home.
Keep learning during challenging times
Head to our Keep Learning site to find technology resources, self care support, and opportunities to stay connected to the IU community during COVID-19.
All statistics current as of 2021.
This online program allowed me to work full time, be with my family, and earn the degree I wanted. The flexibility made it possible. I would certainly do another online degree.
Jennifer Pruitt BA in Political Science from IU Online through IU East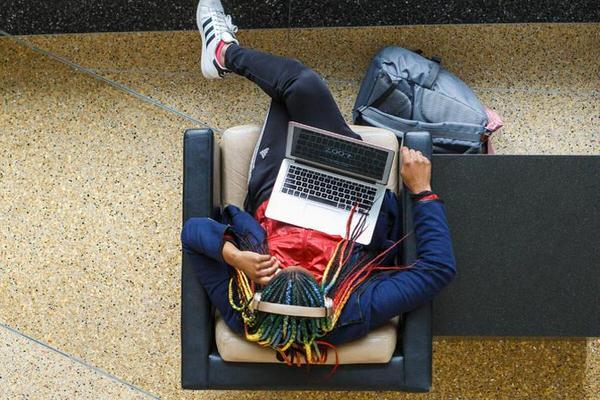 Resources and support for IU Online students
IU Online students have access to all of the services and support available to students on campus, as well as free math and writing assistance from IU-trained consultants, 24/7. Your academic advisor will provide one-on-one support to help you reach your personal and academic goals, and undergraduate students will also enjoy the benefit of having a personal success coach. Additionally, the IU Online Career Services office will help you plan your career during your time at IU and after you graduate.
Find out more about IU Online resources
With my background and dual degree in computer information systems and marketing, I received a half-dozen offers from Fortune 500 companies, including some in the top 10. Working part time as a tech consultant and taking four to five classes a semester was hard work, but I have a degree that can take me anywhere.
Michael Myers BS in Business Administration, 2019
Explore IU Online
Discover more resources, information, and opportunities for exploring and applying to IU Online.
Phone
(844) 445-0117
Email
iuoapply@iu.edu
See deadlines, application requirements, and more.

Take a free online sample course, even before you apply.