Academics
Prepare for a rewarding career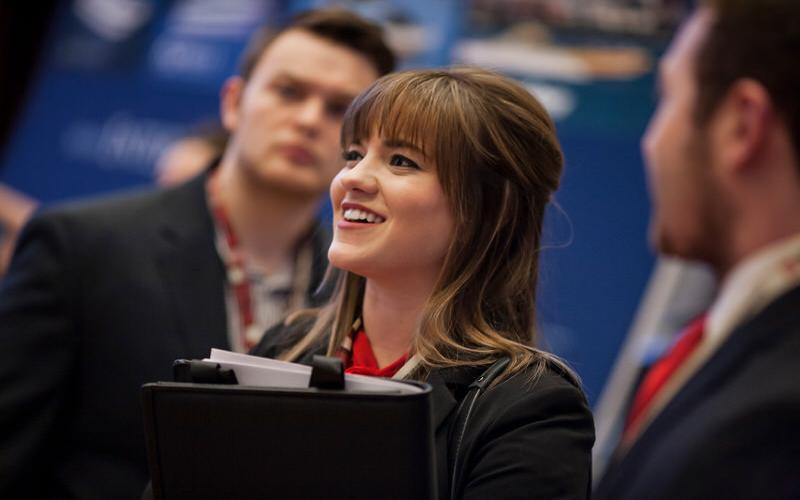 Start at your career center
IU career centers and guidance offices provide one-on-one career advising and access to a career portal. They can also help you explore majors and career options, get information on jobs and internships, learn how to write an effective cover letter and resume, prep for interviews, and prepare for graduate school.
Once you've chosen a major and been accepted into a program, you can also access your academic school's career services office. Career advisors in each school offer specialized expertise and connections.
74%
of IU graduates accept employment
9 out of 10
accept a full-time job
19%
of IU graduates continue their education
*Based on 2018–2019 IU graduates
It's a really unique program because it's very self-directed. I have been able to determine my own path and experience based on my interests and the city's needs.
Noelle Broughton Student in Master of Public Affairs program in the O'Neill School and Peterson fellow in the Indianapolis mayor's office
Get hands-on experience in your chosen field
One of the best ways to build skills, prepare for a career, and explore the different opportunities available in your field is to get first-hand experience. Collect and test water samples from a nearby lake, survey patients in a medical clinic, run a charity event, or explore the capabilities of artificial intelligence with a world-renowned researcher. IU career offices can help you find an opportunity that puts you on the front lines of your area of interest.
Internships
A part-time internship or summer internship experience can give you good insight into how an organization works and the types of jobs available for people with a degree like yours. It can also serve as a great way for you to build your professional network while you're still in school.
Part-time jobs
Explore a career path and get paid at the same time. Part-time jobs in different industries or organizations offer great experience while giving you a glimpse at a career in your field.
Practicums
Some IU programs require a practicum, or practical experience that is part of your academic course, instead of an internship.
Service learning
At IU, we lead with heart. Many IU academic departments and schools encourage service learning so that you can make a positive impact on the community and apply what you learn in the classroom as you gain real-world experience.
Study abroad
As you study in another country, you can build language skills and cultural awareness that will help you in your future career.
Undergraduate research
Take on the world's most complex problems and be part of big solutions. IU offers opportunities for undergraduate and graduate students to work on research projects side-by-side with faculty as early as your first semester.
Volunteering
In addition to helping in the community, you can develop important skills, learn about different organizations, and network when you volunteer.
Work-study
With this form of federal financial aid, you can gain valuable experience with part-time jobs that are typically related to your studies.
The create-your-own-major program is a big thing that maybe everyone should know. That, and the multitude of resources we have here at IU, the chances for our students to get out in the workforce, the chances for us to hang out with different clubs and organizations, the ability for us to live a more adult-adapted life.
Ethan Wright Music therapy student with a double minor in psychology and communications, IUPUI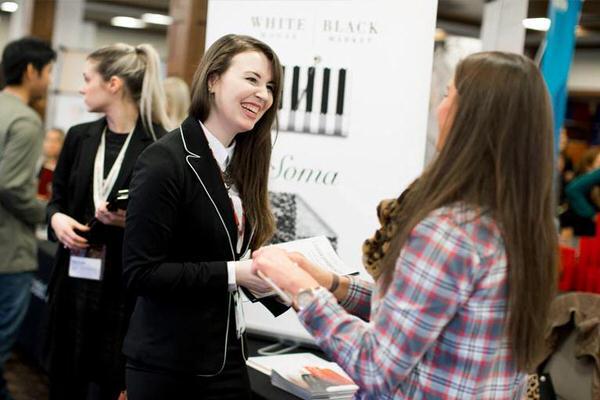 Attend career fairs to explore opportunities in your field
Each IU campus plans job fairs and other career development events to give students a chance to explore career opportunities and network with employers. Check out your campus's career center website for more information on these events.
IU is invested in you and your success
Discover more resources and information for current and prospective students.
Get academic advising and resources to help you succeed at IU.

Find step-by-step guidance for choosing the major that's right for you.

Browse IU majors and degrees by 10 popular areas of interest.