April tour: IU President-elect Whitten visits IU's campuses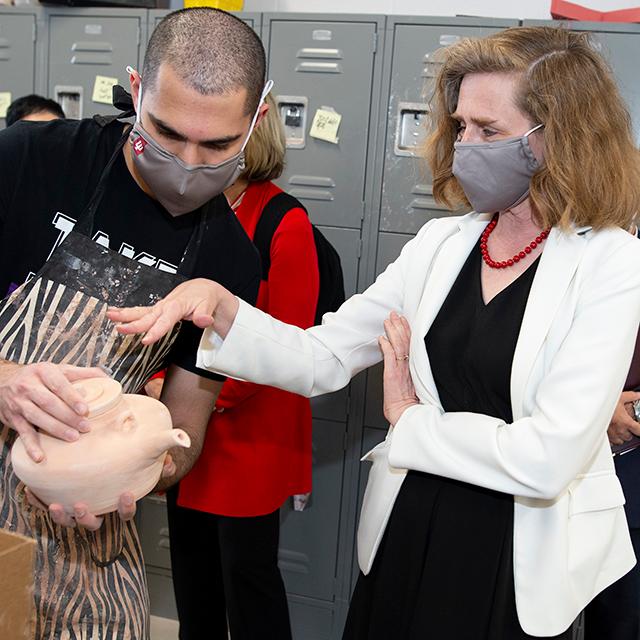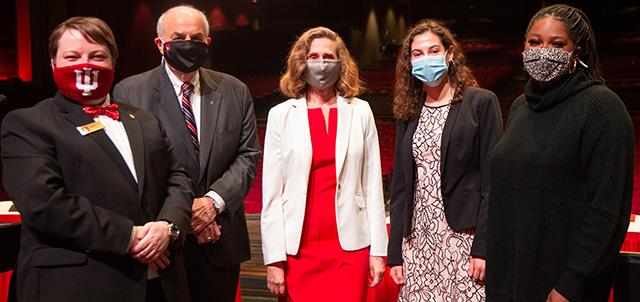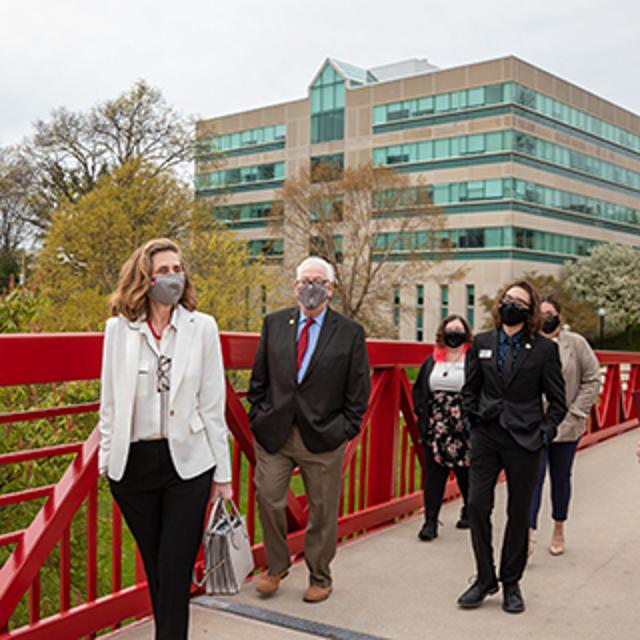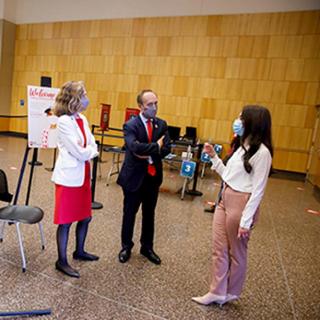 Indiana University President-elect Pamela Whitten recently visited IU campuses across the state to meet with students, faculty, staff and university leaders. Much of her time on the campuses focused on listening to students, who she said will always be at the center of the universe at IU.
The tour kicked off at IU Bloomington following the Board of Trustees announcement April 16 naming Whitten as the next leader of one of the nation's leading research universities. Whitten then traveled to IUPUI, where Chancellor Nasser H. Paydar introduced her to the campus community.
A three-day tour of IU's regional campuses kicked off April 25 in South Bend where she met with students and community members to learn more about the campus.
At IU Northwest, she visited the campus' COVID-19 mitigation testing site, also meeting with the Student Government Association, student athletes, faculty members and deans.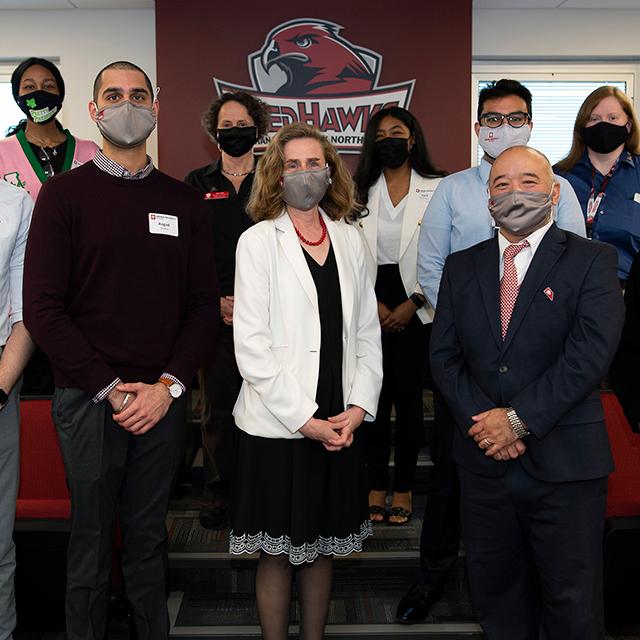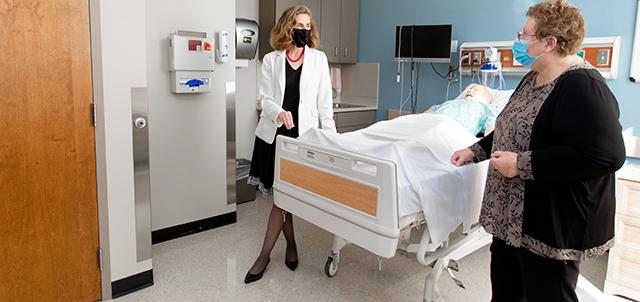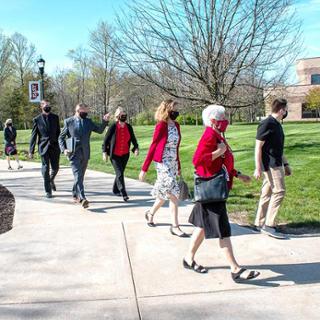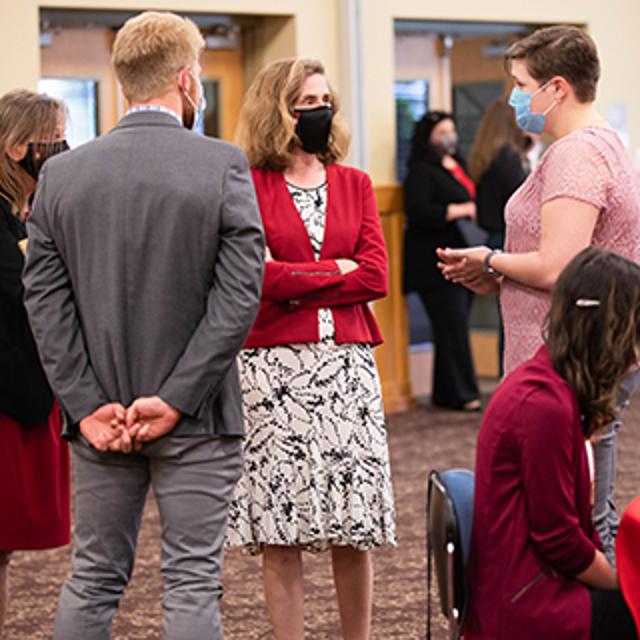 Whitten visited the Nursing Simulation Lab at IU Kokomo, which is helping prepare students to meet Indiana and the nation's critical healthcare needs. She also spoke with directors of the campus' Multicultural Center.
At IU East, Whitten went on a walking tour, meeting members of the campus community, and a visit to IU Southeast in New Albany included a virtual introduction to the University Faculty Council.