After You've Been Admitted
IU apps and tools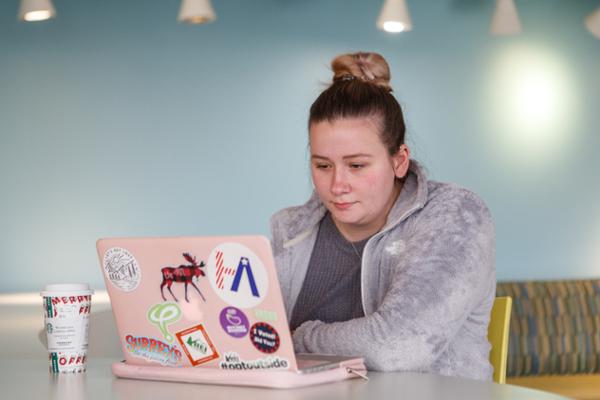 Keep learning during challenging times
Head to our Keep Learning site to find technology resources, self-care support, and opportunities to stay connected to the IU community when you're unable to attend your courses as normal, whether you're on campus or learning remotely.
Visit Keep Learning at IU
Getting started
Here's what you need to know about some of IU's frequently used apps and tools.
Learn to navigate IU's central task hub, a place to access various IU services, pay or view your bursar bill, and more.

Find out how you'll use Canvas to manage your class assignments, check grades, and collaborate with peers.

See the basics of Zoom video calls for online classes and virtual meetups.
Download the IU Mobile app
The improved IU Mobile app puts more of the tools you need in one place, no matter where you are. Stay updated on important university info, get easy access to IU learning resources, view your class schedule, and more.
Common questions
What app or tool will I need first?
Start by logging into One.IU, where you'll find common tasks and tools you'll need as an IU student. We'll help you get to know One.IU, as well as Canvas (which you'll use for managing your classes, grades, and assignments) and Zoom (which you'll use for online classes and remote learning).
How do I find help if I'm having trouble with an IU tool or app?
The IU Knowledge Base is a great place to start. The Knowledge Base offers detailed instructions and troubleshooting info for apps like Canvas, Zoom, and more. If you can't find the information you're looking for there, contact your campus IT support center.
Campus IT support services
Find websites, chat links, and other contact information for University IT Services on your campus.
Take the next step
Learn how registering for classes works, find details on new student orientation, and explore life on your IU campus.
Get info about how and when to register.

Find out what to expect from new student orientation.

See what it's like to be a student at IU campuses.