Apps and Tools
Get to know One.IU
What is One.IU?
One.IU is a central task hub designed like an app store, allowing you to search for both apps (like Zoom or Canvas) and various tasks (like checking your tuition bill or registering for classes) and find quick shortcuts to get things done.
Easily search for any app or task, and click to launch it directly from One.IU.
Filter your results by campus, or search within specific categories like Academics, Finances, Housing & Dining, and more.
Customize your dashboard to quickly access the apps you use the most.
See a history of your recently used apps and tasks, or browse popular and top-rated tasks to discover more.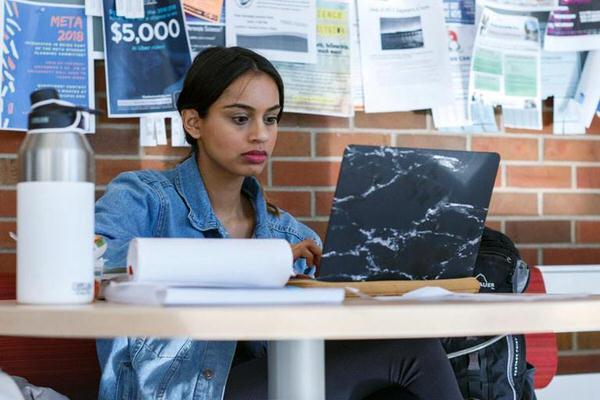 Getting started with One.IU
Head to One.IU.edu from any browser to start exploring, or access One.IU from the IU Mobile app. You can use One.IU without logging in, but you'll need to log in with your IU username and passphrase to use customization features like My Favorites.
Find help and how-to resources
Contact your campus IT support services (see a list on the Apps and Tools page), or check out these resources:
Download the IU Mobile app
The improved IU Mobile app puts more of the tools you need in one place, no matter where you are. Stay updated on COVID-19 and other important university info, get easy access to IU learning resources, view your class schedule, and more.
Get IU Mobile on the Apple App Store or Google Play.
Take the next step
Learn more about the apps and tools you'll use as an IU student.
Get an overview of the most frequently used apps and tools.

Learn how you'll use Canvas to manage class assignments, check your grades, and more.

See the basics of Zoom video calls for online classes and virtual meetups.