Prevent the spread of COVID-19
What you need to know
Get vaccinated: All IU faculty, staff and students are required to get vaccinated before returning to campus. Find out more about the requirement and how to report that you've been vaccinated.
Respond to mitigation testing: Help IU identify positive cases and protect the community. Check your email regularly to see if you've been selected to participate in mitigation testing. If selected, schedule your test that week and get your results in two to five days.
Focus on your mental health: We know this is a difficult time right now. If you're feeling anxious, 
depressed, or stressed out, please know that you're not alone. IU has resources that can help, including counseling services.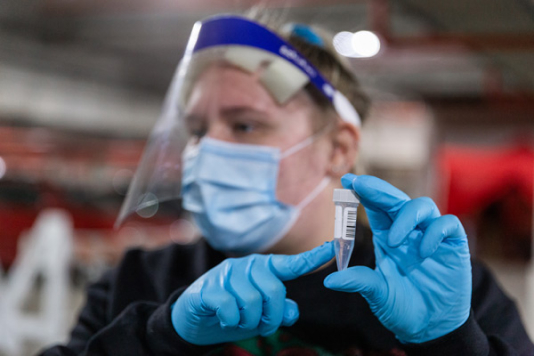 Get screened or tested 
for COVID-19
If you are an IU student, faculty or staff member at any IU campus or facility, you have access to the following:
Learn more about mitigation and symptomatic testing, who is required to get tested, and how to schedule testing

Form for reporting a positive COVID-19 test result, or reporting that you have been identified as a close contact of someone with COVID-19