From small businesses to global enterprises
Across all nine IU campuses and online, you'll have access to hundreds of business-related majors and degrees that prepare you for an evolving landscape in any type of organization. Our diverse program offerings and customizable career paths reflect the dynamic nature of today's world and the range of opportunities that lie ahead.
Find what fits your interests, from traditional business degrees (including undergraduate and MBA programs at the top-ranked Kelley School of Business) to programs that span advertising, entrepreneurship, sports management, public health administration, and even a Liberal Arts and Management Program that allows you to explore the intersection of business and liberal arts.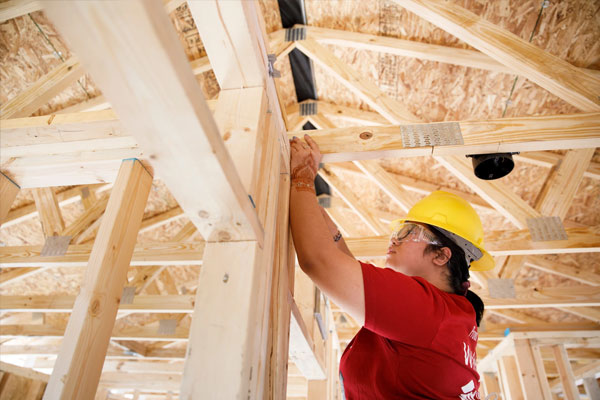 IU alumni strengthen Indiana's economy and beyond
With a $7 billion annual impact on the state, skilled IU alumni propel the economy forward and help engineer Indiana's future. Not only do our graduates contribute to improving Indiana, they go on to work for the world's leading businesses in retail, software, financial services, manufacturing, pharmaceuticals, and more.
Learn about the impact of IU and our students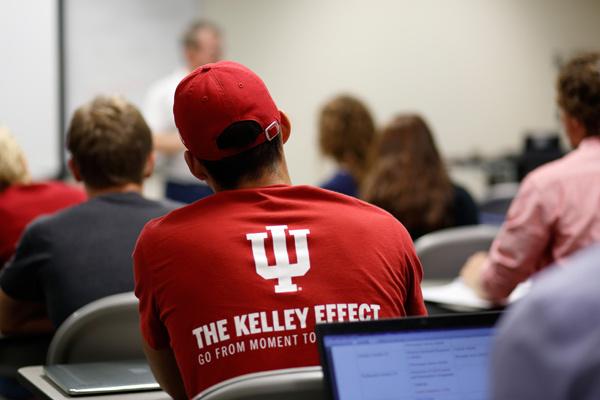 Kelley consistently ranks at the top of its class
In addition to the Kelley School of Business offering one of the best full-time MBA marketing programs in the country, Kelley Direct was ranked as the #1 Online MBA Program by Poets&Quants in 2021.
Kelley's nationally recognized curriculum includes undergraduate programs in accounting, marketing, entrepreneurship, and management—all of which were ranked in the top ten by U.S. News & World Report.
Discover Kelley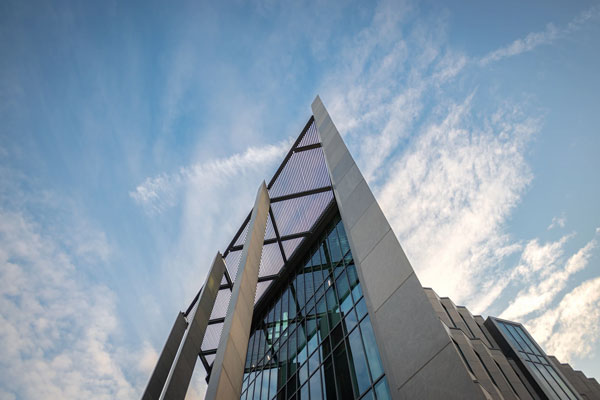 Flexible curriculum that crosses disciplines
Collaboration among departments and disciplines is a key strength setting IU apart, and allowing pure innovation to take the lead.
That interdisciplinary nature can be seen across schools and campuses, including in the Luddy School of Informatics, Computing, and Engineering, where synergistic opportunities are explored through initiatives like Digital Health.
See more about Luddy
Partners with industry, connected with our communities
IUPUI's central location puts students in the perfect position to seize all of the city's opportunities. Right next-door to Fortune 500 companies, health care and convention centers, government offices, and professional sports teams, Indianapolis is one of the 20 largest cities in the U.S., and the economic hub of Indiana.
But IU's campuses span across the state—and at each location, you'll find student life deeply intertwined with the activity of your community. The Center for Urban and Regional Excellence (CURE), an organization dedicated to raising awareness of community issues in Northwest Indiana, is one example of a rich campus-community partnership that benefits not just the campus, but the entire area.
Preparing students for top business careers
In 2019, nearly one in four IU graduates majored in a business-related field. IU grads go on to work for the world's leading businesses in retail, software, financial services, manufacturing, pharmaceuticals, and more.
Amazon
Bank of America
Cummins
Covance
Deloitte
Eli Lilly and Company
Ernst & Young
Goldman Sachs
JPMorgan Chase & Co.
Oracle
Proctor & Gamble
Salesforce
Target
Get to know IU
Learn about our global locations, meet our leadership, and see a snapshot of IU history.
See where to find IU throughout the world.

Meet the leaders behind our university.

Learn about IU history and find useful facts and statistics.