Mapping the future
IU will focus on three key areas:
Each focus area will be guided by a task force of diverse individuals from campuses across IU.
The task force will be responsible for working through each of the action items in its area of focus, including both short- and long-term solutions as well as benchmarks for tracking progress and success.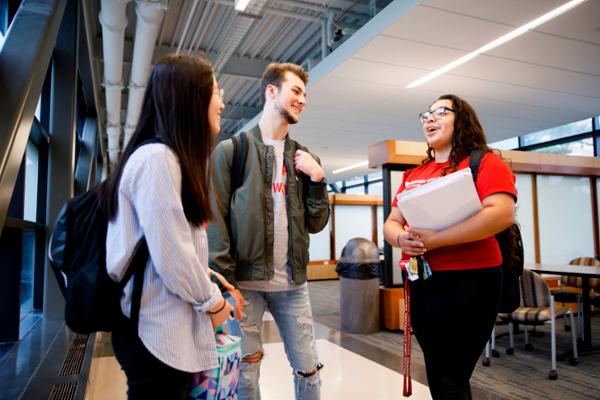 Climate and culture
Ensuring that students feel supported both in and out of the classroom throughout their time at IU will be the main goal for this focus area.
Planned action items
Increase the awareness of services and resources that are available to improve mental health. These include both preventive services as well as those intended to help with more acute issues.
Increase promotion of the importance of mental health, and of IU's commitment to that goal.
Increase community-building events for graduate students, who often have a harder time making social connections.
Train faculty, graduate students, RAs, and other staff in becoming active partners in mental health management by recognizing those students who need assistance.
Create resources to help those who recognize need in others to make referrals.
Decrease the stigma of mental health.
Integrate messaging about wellness and mental health in all aspects of campus life, including advising.
Measure stigma on campus every year to determine the impact of these recommendations over time.
Proposed task force members
Co-chairs
Bernice Pescosolido, director of the Indiana Consortium for Mental Health Services Research and Distinguished Professor of Sociology (IUB)
Khalilah Shabazz, assistant vice chancellor for student diversity, equity, and inclusion (IUPUI)
Members
Sage Boyd, health and wellness director, Graduate and Professional Student Government (IUB)
David Chappell, director of enrollment management (IUFW)
Julia Cilleruelo Fernandez del Moral, president, Undergraduate Student Government (IUPUI)
Ed Dallis-Comentale, associate vice provost for arts and humanities, director of Arts & Humanities Council, and professor of English (IUB)
Amber Denney, senior communications consultant, IU Studios (IUPUI)
Danielle DeSawal, clinical associate professor and master's program coordinator, IU School of Education (IUB)
Leslie Fasone, assistant dean for sorority and fraternity life (IUB)
Laury Flint, director for community engagement and threat assessment, IUPD (system)
Justin Garcia, executive director of the Kinsey Institute and Ruth N. Halls Professor of Gender Studies (IUB)
Kevin Griffith, executive director, Student Counseling Center (IUSB)
Juliette Kniola, assistant director, Student Central (IUB)
Yemi Mahoney, chief diversity officer (IUE)
Scott McIntyre, director of enrollment management (IUPUC)
Wendy Miller, associate professor of nursing, School of Nursing (IUPUI)
Zach Montgomery, president, U Bring Change 2 Mind (IUB)
Christian O'Donnell, graduate student (IUK)
Brea Perry, associate vice provost for social sciences and professor of sociology (IUB)
Mike Perry, director of housing and residence life (IUPUI)
Cathy Pratt, director of the Indiana Resource Center for Autism and the Indiana School Mental Health Initiative in the Indiana Institute on Disability and Community (IUB)
Jeannie Infante Sager, director, Women's Philanthropy Institute in the Lilly Family School of Philanthropy (IUPUI)
Susan Sciame-Giesecke, executive vice president for university academic affairs and chancellor of IU Kokomo
Greg Siering, director, Center for Innovative Teaching and Learning (IUB)
Eric Teske, director, Office of Health and Wellness Promotion (IUPUI)
James Wallace Jr., director, Office of Diversity, Equity, and Multicultural Affairs (IUN)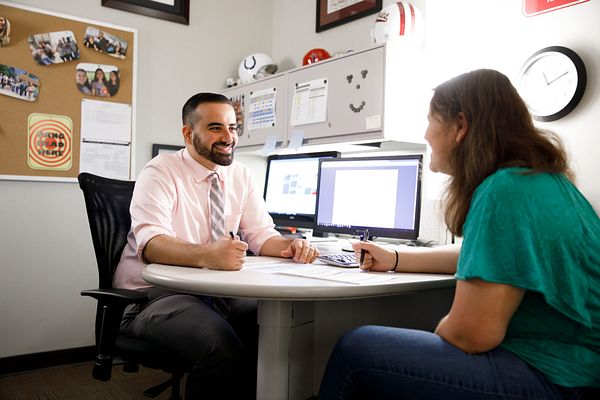 Services and support
In this focus area, the goal is to explore options for maximizing existing counseling resources, identifying potential expansion opportunities, and further incorporating wellness opportunities for students.
Planned action items
Under the auspices of the new Office of the Vice President for Student Success, organize a group across campuses to ensure that baseline services are met while recognizing the individual needs of campuses.
Enhance mental health services to fill gaps and meet the needs of students.
Create a triage service to help with referrals and overflow, directing students to services and support across the mental health continuum, from help with stress, to long-term care, to acute and critical situations.
Expand case-management services to follow up with students with concerning issues.
Enhance services and programs that focus on particular stressors and groups at increased risk.
Proposed task force members
Co-chairs
Denise Hayes, assistant vice provost for student affairs and director of CAPS (IUB)
Samia Hasan, assistant professor of clinical psychiatry and director of mental health services (IU School of Medicine)
Members
Beth Barnett, director, Office of Counseling and Psychological Services (IUK)
Barbara Dahl, director of the Office of Counseling Services (IUN)
Tytishia "Ty" Davis, assistant dean of students and director of student advocacy and support (IUPUI)
Michael Day, director of Counseling and Psychological Services (IUS)
Christina Eggenberger, director of campus programming for Graduate and Professional Student Government (IUPUI)
Ysa Fox, undergraduate student-athlete (IUS)
Kevin Griffith, executive director, Student Counseling Center (IUSB)
Hilary Kahn, associate vice chancellor for international affairs (IUPUI)
Julia Lash, director of Counseling and Psychological Services (IUPUI)
Jessica Limburg, master's student in mental health counseling (IUE)
Kevin McCracken, director of Adaptive Educational Services (IUPUI)
Jee Yoon Park, undergraduate student and member of Crimson CORPS (IUB)
Beth Rupp, medical director of the Student Health Center (IUB)
Bruce Smail, interim director, LGBTQ+ Culture Center (IUB)
Ellen Vaughan, associate professor, School of Education (IUB)
James Wilkerson, director of staff diversity and equity and deputy Title IX coordinator (IUS)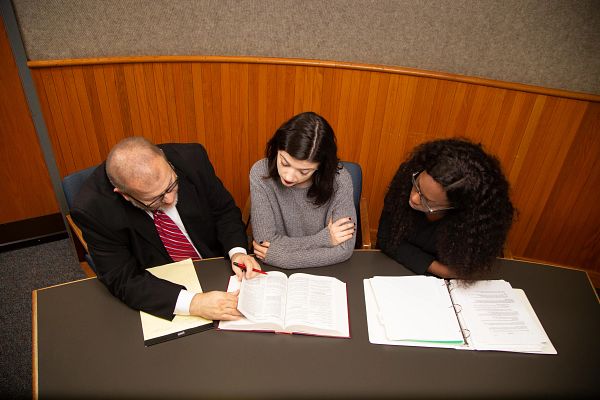 Policies and protocols
Discussions in this focus area will center around changes or enhancements to policies, funding, and procedures related to mental health issues, including work-life balance.
Planned action items
Create or improve policies to accommodate mental health leaves and how students will continue to be supported in all ways, including academically, when such leaves are necessary.
Recommend additional training for police and other emergency responders in dealing with mental health issues, or on how to refer them to triage.
Create or improve solutions to help students address the financial barriers to getting help.
Create or improve plans for mental health support after local, national, or international tragedies that may affect our students.
Review policies for financial aid, tuition, and other funding-related areas, as these are sources of distress for many students, especially graduate students.
Review other policies that touch on mental health, such as financial aid, food security, housing security, and more, and update them as necessary.
Proposed task force members
Co-chairs
Eliza Pavalko, vice provost for faculty and academic affairs (IUB)
Jason Spratt, associate vice chancellor and dean of students (IUPUI)
Members
Drew Bogenschutz, director of disability services for students (IUB)
Katie Chaney, director of academic advising (IUE)
Brian D'Onofrio, Sharon Stephens Brehm Endowed Professor of Psychological and Brain Sciences (IUB)
David Daleke, vice provost for graduate education and health sciences and associate dean of the University Graduate School (IUB)
Abby DeArmitt, health and wellbeing co-director, IU Student Government (IUB)
Audra Dowling, dean of students (IUK)
Alyson Essex, Ph.D. candidate in the Department of Anatomy, Cell Biology, and Physiology and president of Graduate and Professional Student Government (IUPUI)
Lauren Greider, executive director, Student Financial Services (IUPUI)
Pete Grogg, executive director, Student Health Center (IUB)
Jackie Kennedy-Fletcher, assistant vice provost and executive director of financial assistance (IUB)
Dave O'Guinn, vice provost for student affairs and dean of students (IUB)
Jason Peace, undergraduate student (IUN)
Cate Reck, clinical professor and director of undergraduate studies for chemistry and president-elect of the Bloomington Faculty Council (IUB)
Elizabeth Swallow, biomedical science graduate student (IU School of Medicine)
Beth Tyler, associate vice chancellor and dean of students (IUN)
John Vinson, director of strategic planning and accreditation and chief diversity officer, IUPD (system)