brand expression
Our visual language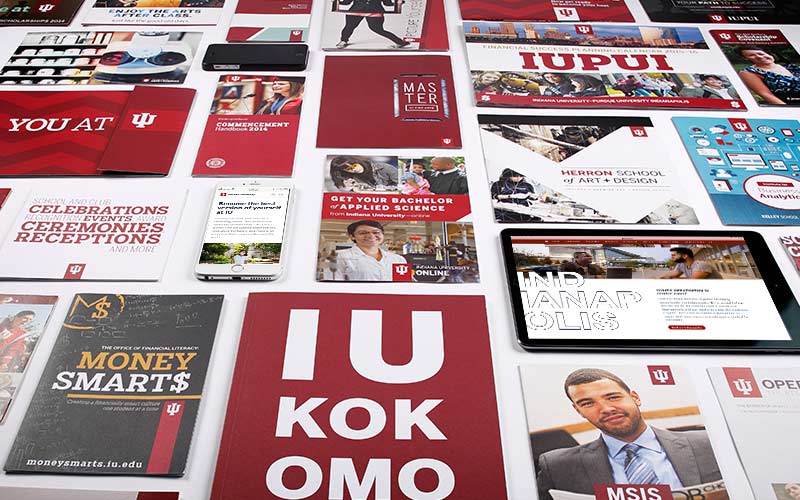 The IU that meets your eye
How we portray our brand visually is as important as the things we say. The nonverbal, or artistic, aspects of our executions help position our brand, create the mood of our communications, and contribute to how our audience feels when engaging with IU.
The power of the IU brand relies on every marketing and communications effort from all campuses. That's why we've created this website. The resources and guidelines of our visual language ensure consistency while providing the space for creativity.
We want you to confidently put the IU brand into action. With this practical set of tools, you have the freedom to create materials that showcase your school, unit, or department's distinct personality.
Once you're familiar with the IU master brand, you can explore our visual language. Learn about composition and discover how to use color, typography, graphic elements, and more.
IU's visual language
For us, it's all about brand expression. Using a flexibile, but consistent, visual language is crucial to the success of our marketing and brand identity. This Storyteller's Summit session will introduce you to key visual elements and show you how to adapt your executions to meet the moment.
Play the video
One visual language, many compelling variables
Executions often blend many visual elements together to form a cohesive piece. Remember, the nonverbal aspects of our materials play an important role in defining our brand and building its equity. So, consider the following visual dimensions carefully when crafting your materials: