visual language
Indiana, so composed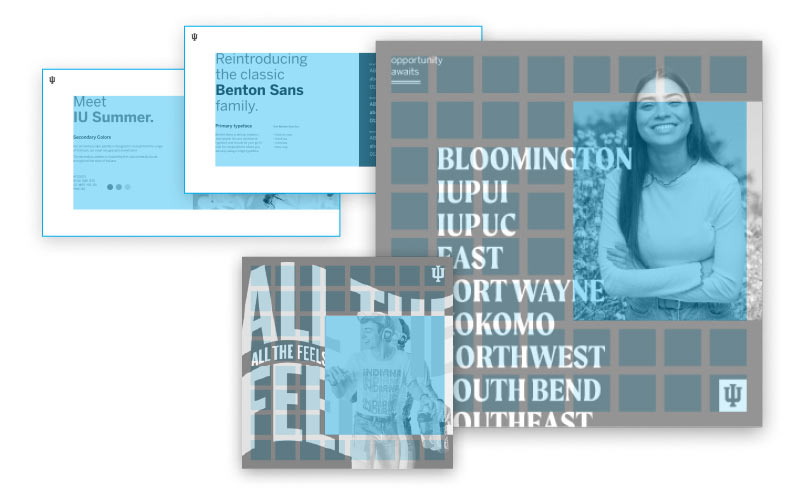 The world is your canvas
To help create consistency and predictability in layouts, we've created a simple but versatile composition system. Because this system is based on relative proportions, you can easily apply it to almost any canvas size or orientation.
It's more than just a generic approach to composition. This construct takes inspiration from the geometry of our most recognizable brand asset—the trident—to help instill meaning and create focus. Establish your canvas size
Whether you're creating a digital ad or a program brochure, you'll first need to define what space you have to work within.
Start by establishing a canvas size and setting your margins. You can apply our composition system to almost any canvas size or orientation. In this example, we're using a 600x400px image.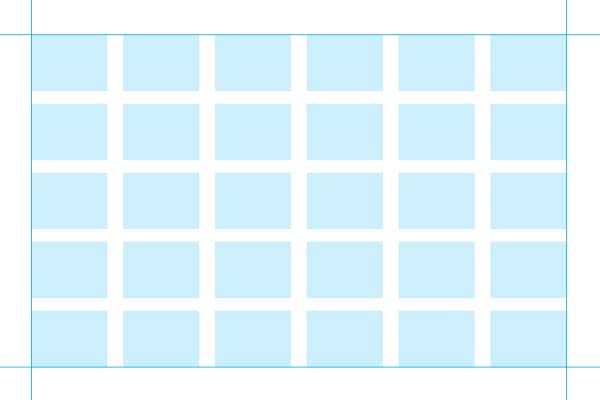 Create a proportional grid
Next, create a proportional grid based on your canvas dimensions. This grid will provide structure, visual hierarchy, and harmony in your designs.
To help you create consistent layouts, grids should be made up of three, six, nine, or 12 columns. The number of rows and columns you have in your grid will depend on a handful of factors, including canvas size, orientation, and the amount of copy you have.
New to creating proportional grids? Try these quick tutorials: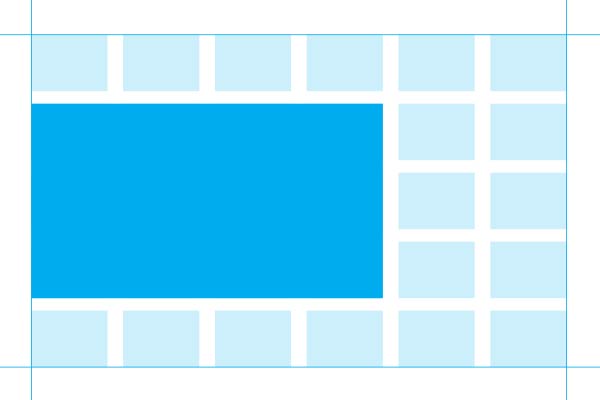 Def- "I" -ning a focus area
After your grid is established, you'll want to define a focus area. That will be the space your viewer's eye is drawn to—it's the entry point of your piece.
Use the I-frame: Frame your focus area by using the negative space in your composition to roughly imply the shape of an uppercase "I". Whether you're designing for print, digital, email, or social, the I-frame can provide structure for your composition.
You can draw focus to type, photographs, or a combination of the two. Although there may be layouts where leveraging the "I" focus area doesn't apply, following these general rules of composition can still help to create consistency and harmony, especially in multichannel (digital, print, email, etc.) campaigns.
One visual language, many compelling variables
Executions often blend many visual elements together to form a cohesive piece. Remember, the nonverbal aspects of our materials play an important role in defining our brand and building its equity. In addition to composition, consider these visual dimensions when crafting your materials: