verbal language
Voice and personality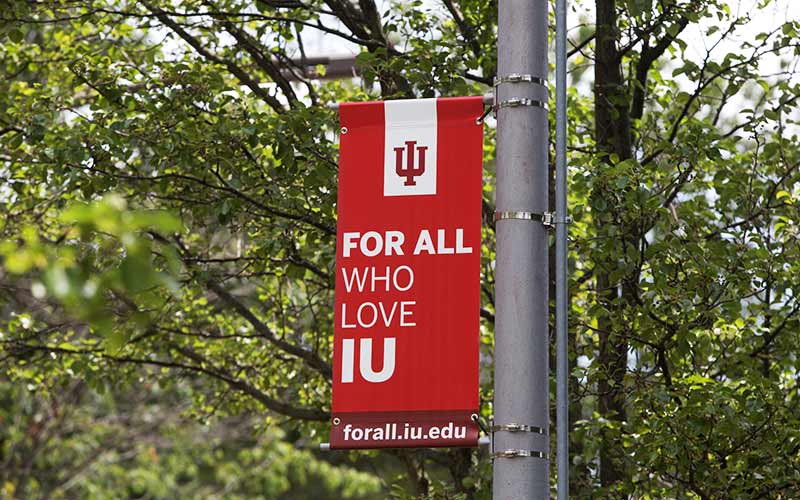 Getting to know the IU brand
It's important to speak in a consistent voice that is authentic to our brand's identity, regardless of the medium through which we're reaching our audience. 
One of the primary ways our personality is represented in our marketing and communications is through our voice. That personality embodies Indiana University's beliefs, reputation, behavior, and enduring values. It also goes hand-in-hand with our brand truths.
We reveal our brand's character and constitution through the voice we use to speak to our constituents. It remains steady regardless of audience or execution. But, that is not to say it never changes. Just as humans evolve gradually over time, our brand voice might undergo small changes over generations to reflect similar incremental changes to our ideals.
Speaking in the IU voice
In order to understand who we are, it's helpful to think about the IU brand in human terms. 
We are intelligent
We are knowledgeable, rational, and thoughtful, but still curious and inquisitive. We are NOT know-it-alls or pedantic.
We are confident
We are determined and assertive, exuding resolve and composure. But we are neither arrogant nor stubborn.
We are kind
We are caring, compassionate, and empathetic. By nature, we are welcoming and inclusive. But we are not sappy or pandering.
We are relatable
We are down-to-earth, approachable, and human. But we are not self-effacing or bashful.
Forming connections through consistency
If we're doing our jobs well, over time, we'll form lasting relationships with our constituents. They will become familiar with our brand voice, and get to know us well.
That's why being acquainted with IU's character is so critical. Having an intimate understanding of our persona will help guide your verbal expression, and will serve to make IU more relatable and trustworthy. This will help all of us foster more meaningful connections with our constituents.
Expressing ourselves through tone 
Although our personality doesn't change across touchpoints, our tone is far more flexible. You might speak to a 17-year-old student on social media differently than you would to professors honoring a senior faculty member at a formal ceremony. 
Keep learning about IU's verbal language
There's more to our messaging than brand voice. Be sure to dive into the other components of our verbal language system.