Brand Expression
Our verbal language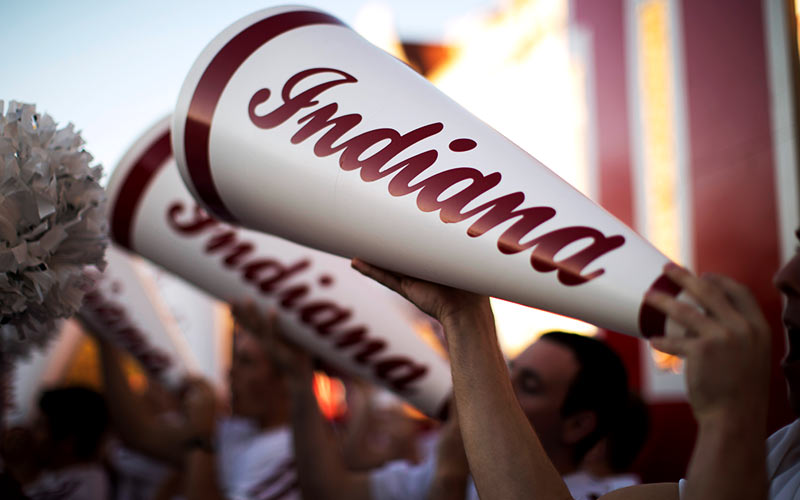 Speaking to our audiences
The messages we convey and the language we use to communicate them are of critical importance to the IU brand. How we speak to our audiences deeply affects their perception of IU and impacts their choices and behavior.
Depending on the channel we're using, our objective, and our target audience, our writing can take many different forms. We communicate through both editorial and commercial writing. 
In commercial content, the words we use in executions are referred to as copy. And just as you would carefully make design choices, you should craft your copy thoughtfully, in a way that authentically represents our brand.
Gen Z: Talking Teen
This generation of prospective students has their own identity. Actually, they have many. Dive into our Storyteller's Summit session to discover insights about what makes this audience unique, and what moves them to action. You'll leave with a better understanding of how to tailor your messages and optimize campaigns.
Play the video
Establishing voice and tone
Regardless of the format in which your verbal communication will be delivered—whether it will be seen or heard, through traditional or digital channels—maintaining a steady brand voice is key.
Having a consistent brand personality is part of being authentic and plays a role in building trust with our constituents.
Understand IU's brand voice and personality
Although we have an anchored brand voice and personality, we often vary our tone based on who we're talking to, or the vehicle through which we're reaching our audience. Our flexible approach to verbal brand expression gives us the ability to adapt our messaging in a way that better resonates with our target.
Explore more of our verbal language
Looking for further resources on communicating the IU brand through verbal language?
Always make your writing accessible and inclusive to maximize its reach and impact.

Learn best practices for writing persuasively across media touchpoints.

Get access to our style guides: the IU Web Style Guide and our Editorial Style Guide.