Strengthening health and medicine across Indiana
With nine campus locations, IU's world-renowned professional schools, rigorous degree programs, and groundbreaking research in the health sciences are moving the field of healthcare forward throughout the state.
And while it might start right here at home, our leadership in health and medicine have a profound impact across the nation and the world.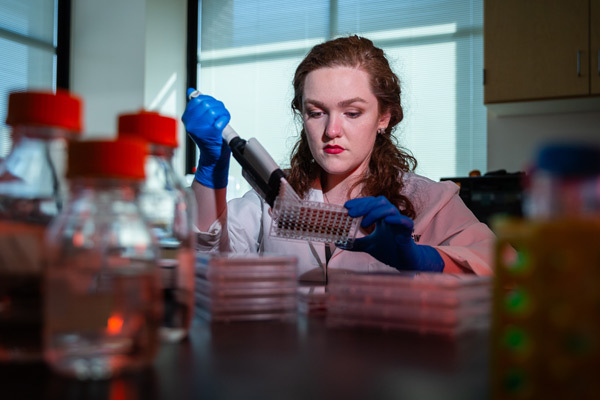 Fighting COVID-19 from every angle
To beat a once-in-a-lifetime pandemic, Indiana University is bringing everything we've got. Experts from across IU are working with industry partners and state officials to bolster efforts to end the pandemic—and that means everything from tracking the spread of the disease to aiding in vaccine development.
See IU's COVID-19 efforts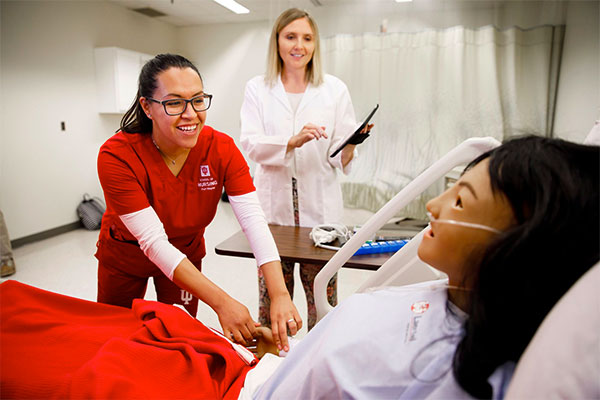 Discover one of the largest nursing schools in the U.S.
The incredible work of nurses across the world has never been more visible than it is today. If you want to be part of the future of nursing, you can study at one of the largest nursing schools in the country, and enter the workforce as a highly-skilled professional ready to make a difference in the quality of lives in our communities.
Learn about the School of Nursing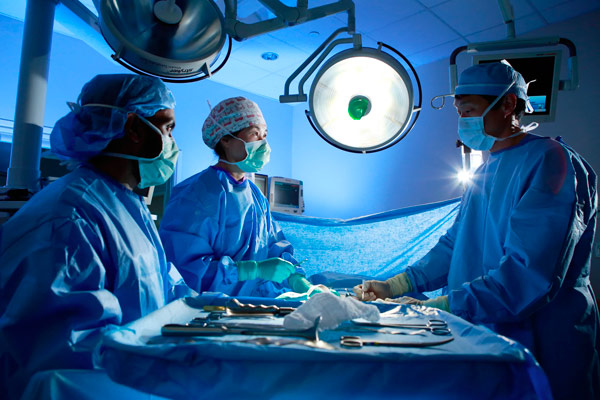 IU School of Medicine trains the doctors of tomorrow
The Indiana University School of Medicine is transforming health through game-changing research, exceptional student training, and compassionate patient care. From fighting breast cancer to sparking hope in the battle to treat and prevent Alzheimer's, IUSM's work is nothing less than life- changing.
Explore IUSM
Dedicated to improving healthcare
With eight clinical schools located across the state, and an annual total of $854 million in external funding to support health sciences research in 2020, IU is changing the face of healthcare.
We invest in research, training, collaboration, and infrastructure that lead to more access, better treatments, new discoveries, and stronger solutions for today's biggest public health challenges.
In addition to the IU School of Medicine, which trains more doctors than any other U.S. medical school, our health science schools include:
IU also makes a statewide impact through eight medical education centers in Bloomington, Gary, Fort Wayne, Muncie, South Bend, Terre Haute, West Lafayette, and our newest facility under construction in Evansville.
Our partnership with IU Health
The state's largest healthcare system, IU Health, advances cures, new and improved treatments, and innovative procedures through an investment in research at the IU School of Medicine. Initial target research areas in cancer, neuroscience, and cardiovascular disease have driven the development of highly personalized new therapies using the latest genetic tools.
IU Health and the IU School of Medicine are also working together to address critical health issues facing the state of Indiana, including the opioid crisis, mental health services, and statewide access to care.
Get to know IU
Learn about our global locations, meet our leadership, and see a snapshot of IU history.
See where to find IU throughout the world.

Meet the leaders behind our university.

Learn about IU history and find useful facts and statistics.